Biosimilar Antibodies
Biosimilar antibodies have emerged as valuable tools for research purposes. These antibodies, derived from genetically engineered cells, mimic the structure and function of existing therapeutic antibodies, offering cost-effective alternatives for research applications. With advancements in recombinant DNA technology and protein expression systems, monoclonal biosimilar antibodies can be produced with high specificity and reproducibility, providing researchers with reliable reagents for various experiments. The availability of recombinant biosimilar research antibodies broadens the accessibility of research-grade antibodies, facilitating scientific investigations and accelerating discoveries in diverse fields, from basic biological research to drug development and diagnostics. Discover recombinant biosimilar antibodies from antibodies-online.com.
Biosimilar Research Antibodies for Top Selling Biologicals
Below you may find the main indications, mechanisms and matching monoclonal biosimilar research antibodies for the top selling biologicals:
Case Study: Assessing Binding Affinity of Adalimumab Biosimilar
SPR analysis of adalimumab and its binding partners. Immobilized antibody molecules produced from either BYL or CHO cells were probed with recombinant TNFa and CD64 to show ligand and receptor binding, respectively.
Biosimilar Antibody used as benchmark: Recombinant TNF Alpha Antibody (ABIN5668145) .
Source: Biotech & Bioengineering, First published: 28 June 2023, DOI: (10.1002/bit.28461)
Biosimilar Antibodies in Drug Discovery
In drug discovery and subsequent development phases, biosimilar antibodies like Infliximab can be used as benchmarks in several ways:
Analytical Methods and Characterization: Molecular structure, post-translational modifications (PTMs), binding-specifities, and other attributes of approved biologicals are well-characterized due to their history as a reference biologic. Analytical methods and characterization techniques for new biosimilars or alternative therapy approaches can be benchmarked against those used for existing biosimilars to ensure accurate assessment of similarity.
Pharmacokinetics: Biosimilars can provide a reference point for comparing the pharmacokinetic properties of a biosimilar to those of the reference product. Pharmacokinetics refers to the study of how a drug is absorbed, distributed, metabolized, and eliminated by the body.
Immunogenicity Assessment: Immunogenicity profiles, or the likelihood of triggering an immune response, are known from clinical experience for biosimilars that have already been introduced to the market. When developing a biosimilar or an alternative therapeutic approach, companies benchmark their immunogenicity assessment strategies against those used for existing biosimilars to ensure appropriate evaluation of potential immune reactions.
Clinical Trial Design: Clinical trials for biosimilar development often include a comparative efficacy and safety study, where the biosimilar is compared to the established reference product (e.g. Trastuzumab). The clinical trial design, endpoints, patient populations, and statistical analyses are often compared to existing trials of the reference product.
Regulatory Approval Pathways: Regulatory authorities, such as the US Food and Drug Administration (FDA) and the European Medicines Agency (EMA), use approved biosimilars (e.g. Ranibizumab) as a reference when establishing guidelines and requirements for biosimilar approval. Developers of biosimilars can adapt their development processes and compare their data against the regulatory expectations set for existing biosimilars.
Antibody Analysis Using the Sartorius Octet® R4 System
Our service partner Rockland can help you select the best antibody or protein for your assay by providing label-free analysis using the Sartorius Octet® R4 System. Use it as part of your assay development program or as a stand-alone service. The label-free Bio-Layer Interferometry (BLI) technology enables the direct detection of specific proteins and other biomolecules in complex mixtures like crude cell culture supernatants and lysates.
BLI uses optical-based biosensors to convert biological binding reactions into signals without the use of a detection label. This allows real-time monitoring of changes that occur when an analyte binds to a ligand immobilized on a biosensor surface and eliminates the need to manipulate individual assay components. The system can be used for a wide range of analyses including kinetic analysis, quantification of IgGs and other proteins, immunoassay development, epitope binning, and ligand binding assays.
Learn More
Overall, biosimilars that are already in the clinic have a well-established history, clinical data, and regulatory status that make them valuable benchmarks in drug discovery to demonstrate the similarity, safety, and effectiveness of new drug candidates. Established and well studied biosimilars serve as gold standard when establishing new biological drugs and treatments. antibodies-online.com offers a very broad range of biosimilars and a great product range to choose from.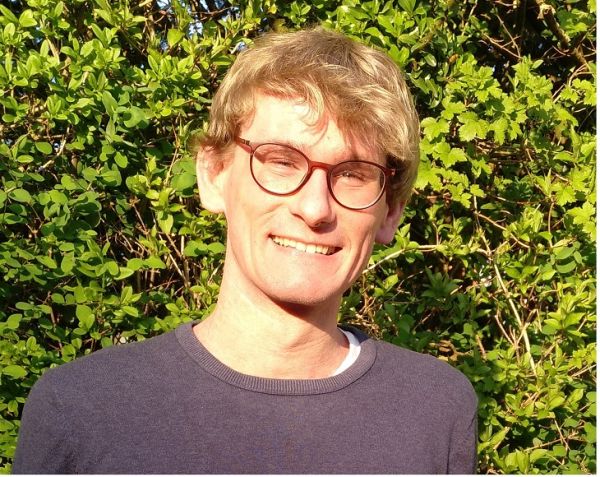 Julian Pampel, BSc
Content Manager at antibodies-online.com
Creative mind of antibodies-online with a keen eye for details. Proficient in the field of life-science with a passion for plant biotechnology and clinical study design. Responsible for illustrated and written content at antibodies-online as well as supervision of the antibodies-online scholarship program.
Go to author page
Explore all Biosimilar Research Antibodies
Recommended next Filters: